Drug-Induced Deaths Continue to Grow While Admission to Treatment Services Falls
A broad spectrum of public health and safety problems are directly linked to the disease of substance use disorder, including addiction, traffic accidents, domestic violence, crime, unintended pregnancy, and serious conditions such as cancer, liver disease, HIV/AIDS, and birth defects. Youth who engage in drinking and substance use early are more likely to develop alcohol dependence later in life and are more likely to experience changes in brain development that may have life-long effects, including problems with memory and normal growth and development.1 This indicator presents a variety of commonly-used indicators to help gauge the extent of substance use disorder (SUD) in San Bernardino County. These include trends in SUD-related admissions to County treatment facilities, serious (injury or fatal) alcohol-involved auto collisions, and SUD-related deaths.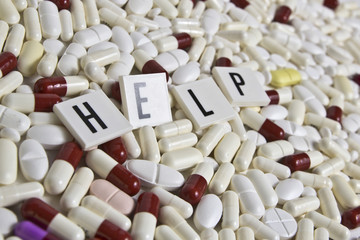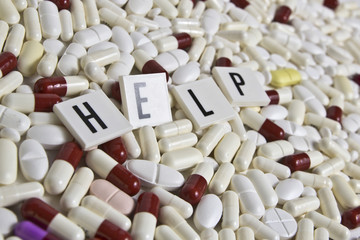 How is San Bernardino County Doing?
TREND
Treatment
SUD-related admissions to County treatment facilities fell 15% between 2018/19 and 2019/20. Over the past 10 years, admissions grew by 1%. Over this period, there was a 103% increase in opiate admissions and 18% increase in alcohol admissions, but double digit decreases for admissions for other substances. Twenty percent of clients receiving SUD services also received County mental health services in 2019/20, while 48% have received mental health services in their lifetimes.2
SUD-RELATED ADMISSIONS TO RECOVERY FOR MOST SUBSTANCES CONTINUES TO DECLINE

Number of Alcohol- and Drug-Related Adult Admissions to County-Funded Recovery Services in San Bernardino County, 2018-2022
Alcohol-Involved Collisions
The number of alcohol-involved accidents was relatively flat at the county level between 2018 and 2019 and dropped 1% statewide. In 2019, 11% of serious collisions in San Bernardino County involved alcohol, compared to 10% of collisions statewide. Over the past 10 years, alcohol-involved collisions per capita have fluctuated to a present rate of 56 per 100,000 in 2019 – somewhat higher than the statewide rate of 50 per 100,000. In 2019, alcohol-involved collisions claimed 77 lives in San Bernardino County.
SAN BERNARDINO HAS HIGHER RATE OF ALCOHOL-INVOLVED COLLISIONS THAN THE STATE

Number of Alcohol-Involved Serious Collisions per 100,000 Residents in San Bernardino County and California, 2012-2020
SUD-Related Deaths
Over the past 10 years, drug-induced and alcohol-related deaths increased. Since the 10-year low in 2012 of 9.2 drug-induced deaths per 100,000 residents, drug-induced deaths in San Bernardino County increased steadily to a 2018 rate of 12.9 deaths per 100,000. Despite the rise, the county's 2018 rate is better than the statewide rate of 13.7 per 100,000. Deaths caused by chronic liver disease and cirrhosis, which are often associated with substance use disorder, have worsened, from 12.4 per 100,000 in 2008 to 15.5 per 100,000 in 2018. The county has more chronic liver disease and cirrhosis deaths than the statewide average (13.4 per 100,000 in 2018).
DRUG AND ALCOHOL RELATED DEATH RATES CONTINUE TO INCREASE

Drug and Alcohol-Related Death Rates in San Bernardino County, 2011-2020
FENTANYL-RELATED DEATHS SURGE MORE THAN FIFTY-FOLD SINCE 2016

Number of Fentanyl-Related Deaths in San Bernardino County, 2016-2021
RACE/ETHNICITY DETAIL
Nearly half (45%) of clients served by County substance use disorder treatment services are White, followed by 38% Latino, and 9% Black clients.
HALF OF YOUTH SERVED BY COUNTY SUD RECOVERY SERVICES ARE LATINO

Distribution of Unduplicated SUD Youth and Adult Clients by Race/Ethnicity in San Bernardino County, 2021/22
The Mental Health/Substance Abuse Connection

Mental health and substance use disorder are often interconnected. More than 8.9 million people nationally are reported to have co-occurring mental health and substance use disorders. When treated concurrently, treatments are found to be more effective. Treating the whole person improves wellbeing by leading to reductions in addiction relapse, reemergence of psychiatric symptoms, and utilization of crises intervention services.