Rate of Uninsured Increases Again
Individuals who have health insurance and a usual source of care are more likely to seek routine health care and take advantage of preventative health screening services than those without such coverage. The result is a healthier population and more cost-effective health care. Delaying or not receiving needed medical care may result in more serious illness, increased complications, and longer hospital stays. With the implementation of the Affordable Care Act (ACA), more people are receiving access to health care; however, a regional shortage of doctors, particularly primary care physicians, may restrict timely access to care. This indicator measures the percentage of residents without health insurance coverage, the number of residents per primary care physician, and whether residents have a usual source of care or delayed care. Also shown is Medi-Cal enrollment.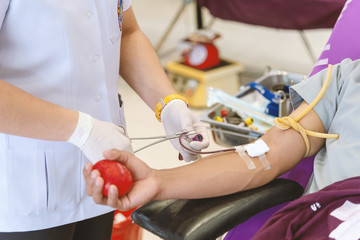 How is San Bernardino County Doing?
TREND
In 2019, 9.1% of San Bernardino County residents were uninsured, an increase from 2018 when 8.7% of residents were uninsured. The long-term trend, however, is downward with a drop of more than 12 percentage points from 2010, when 21.6% of residents were uninsured.
PROPORTION UNINSURED IS NEARLY 12 PERCENTAGE POINTS LOWER THAN 10 YEARS AGO

Uninsured in San Bernardino County, 2012-2021
In the 10-year period between 2011 and 2020, Medi-Cal enrollment increased 85%, largely owing to the roll out of the Affordable Care Act, which expanded eligibility. However, enrollment fell slightly for the second consecutive year, falling 1% between 2019 and 2020.
MEDI-CAL ENROLLMENT CONTINUES TO GROW

Enrollment in Medi-Cal in San Bernardino County, 2013-2022
RACE/ETHNICITY DETAIL
At 12.1%, Latino residents are the racial or ethnic group most likely to be uninsured. This is followed by Asian residents (7.1%). Only 3.4% of Native American residents in San Bernardino County are uninsured. This variation in rates by race/ethnicity contributes to an Equity Gap Score of 3.6, signaling that the group with the lowest proportion uninsured (Native American residents) is over three times lower than the group with the highest proportion uninsured (Latino residents).
LATINO RESIDENTS HAVE HIGHEST PROPORTION UNINSURED
Uninsured by Race/Ethnicity in San Bernardino County, 2019
SOCIOECONOMIC DETAIL
When broken out by household income, those with annual incomes in the second to lowest range ($25,000 to $49,000) were the most likely to be uninsured (12.2%). Regarding education level, 21.0% of those with less than a high school diploma were uninsured, compared to 4.6% of those with a college degree. At 13.0%, young adults (ages 19-25 years old) were the age group most likely to be uninsured, while only 3.5% of children under age six were uninsured.
NEARLY 1-IN-5 RESIDENTS WITHOUT A HIGH SCHOOL DIPLOMA ARE UNINSURED

Uninsured by Income, Education and Age in San Bernardino County, 2021
GEOGRAPHIC DETAIL
The San Bernardino County rate of uninsured (9.1%) is slightly lower than the United States (9.2%) but higher than California (7.7%). It is in the mid-range among all peer counties compared.
SAN BERNARDINO'S RATE OF UNINSURED IS IN THE MIDDLE AMONG COUNTIES COMPARED

County Comparison of Uninsured, 2021
In terms of access to health care, according to the 2019 California Health Interview Survey (CHIS), 83.0% of people under age 65 had a usual place to go to when they were sick or needed health advice, a slightly lower proportion than California and all neighboring counties compared, except Los Angeles. Furthermore, 15.8% of San Bernardino County residents under age 65 delayed or did not get the medical care that they needed, which is a rate in the middle among neighboring counties compared and about the same as California (15.7%).
SAN BERNARDINO COUNTY HAS LOWEST RATE OF DELAYING CARE

County Comparison of Health Care Access (Under Age 65), 2021
There are 1,710 people for each primary care physician in San Bernardino County, which is a less favorable ratio than the state and all neighboring counties compared, except Riverside County. The national target ratio (consisting of "top performers" in the top 10%) is 1,030 for each primary care physician.1
COUNTY HAS LESS FAVORABLE RATIO OF RESIDENTS TO PRIMARY CARE PHYSICIANS

County Comparison of the Number of Residents per Primary Care Physician, 2022
Hospitals and Medical Facilities

There are 26 hospitals serving residents and visitors to San Bernardino County, including two trauma centers: Loma Linda University Medical Center and Arrowhead Regional Medical Center (ARMC). ARMC operates five community Family Health Centers (FHCs) for primary care, and a regional burn center serving San Bernardino, Riverside, Inyo, and Mono counties.