Most Quality-Rated Sites Score Quality Plus or Better
Research on school readiness and children's brain development confirms the importance of high-quality early care and education programs for children's future success in school and life. In addition, affordable childcare is essential for working families to maintain economic self-sufficiency. Early care and education has been shown to be an efficient and effective investment for economic and workforce development, with an estimated return of $7 for every $1 invested.1 This indicator measures childcare availability by tracking the supply and demand of licensed childcare spaces, the availability of subsidies for low-income families, and average annual costs. Also measured is participation in Quality Start San Bernardino (QSSB).
---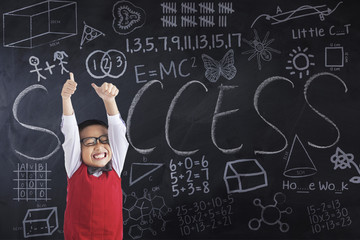 How is San Bernardino County Doing?
TREND
In 2019/20, there were 297 sites in San Bernardino County participating in QSSB, with about one-third (83) of those sites receiving a quality rating and another 214 receiving quality improvement services. Fewer sites received a quality rating in 2019/20 than in 2018/19 (119 sites) and 2017/18 (103 sites). The decreased number of ratings is likely due to the impact of the coronavirus pandemic and the closure of many school district center-based childcare programs. Of the 83 sites that received a new rating in 2019/20, 36 sites received a rating of 4 (Quality Plus) and 7 sites received a rating of 5 (Highest Quality).
DECLINE IN CHILD CARE SLOTS IN 2021

Number of Licensed Child Care Slots in San Bernardino County, 2019-2021
Quality Start San Bernardino County (QSSB) works to increase the quality of local early learning programs for San Bernardino County's youngest children through the development of a Quality Rating Improvement System (QRIS). Participating sites are rated every two years and receive support and incentives to gain and maintain the highest ratings through the system.
Between 2016 and 2018, there was a 6% increase in the number of spaces at licensed childcare centers (center-based) and a 1% increase in the number of spaces at licensed family childcare homes (home-based) in San Bernardino County. However, many facilities closed their doors permanently in 2020 as a result of the pandemic (see page 13) and the long-term trend is downward. Between 2010 and 2018, there was an 6% decrease in the number of licensed center-based spaces and a 40% decrease in the number of licensed home-based spaces.
76% OF CSPP SITES EARN RATING OF 'QUALITY PLUS' OR HIGHER IN 2021-22
CSPP Program Site Ratings in San Bernardino County, 2021-22
SUBSIDIZED CARE IN SAN BERNARDINO COUNTY

In 2019, there were 20,175 children ages 12 and younger who received federal or state subsidized childcare in San Bernardino County, with an additional 7,417 children eligible for subsidized care on the California Child Care Alternative Payment Program waiting lists.a

Additionally, in 2018, 50% of the childcare centers in San Bernardino County had at least one public subsidy contract.b

This is the highest among neighboring counties compared and higher than the state.

HALF OF CHILDCARE CENTERS HAVE AT LEAST ONE PUBLIC SUBSIDY CONTRACT

County Comparison of the Percentage of Childcare Centers with One or More Federal/State/Local Contracts, 2018

| | |
| --- | --- |
| San Bernardino | 50% |
| California | 34% |
| San Diego | 29% |
| Orange | 28% |
| Los Angeles | 28% |
| Riverside | 15% |