Increase in Number of Quality-Rated Sites
Research on school readiness and children's brain development confirms the importance of high-quality early education and care programs for children's future success in school and life. In addition, affordable childcare is essential for working families to maintain economic self-sufficiency. Early care and education has been shown to be an efficient and effective investment for economic and workforce development, with an estimated return of $7 for every $1 invested. 1 This indicator measures childcare quality and availability by tracking participation in Quality Start San Bernardino (QSSB) and the supply and demand of childcare spaces.

---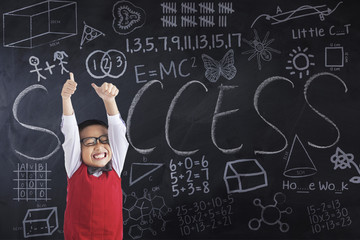 How is San Bernardino County Doing?
The number of Quality Start sites continues to grow:
What is Quality Start San Bernardino (QSSB)?
Quality Start San Bernardino County (QSSB) works to increase the quality of local early learning programs for San Bernardino County's youngest children through the development of a Quality Rating Improvement System (QRIS). Participating sites are rated every two years and receive support and incentives to gain and maintain the highest ratings through the system.
Availability of Childcare for Potential Demand

County Comparison, 2016

Loading
Childcare Sites Rated in Quality Start San Bernardino
San Bernardino County, 2018/19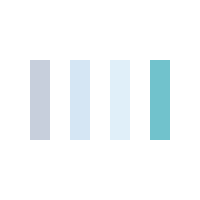 Loading
In 2019, there were 234 sites in San Bernardino County participating in QSSB, with about half (119) of those sites receiving a quality rating and another 115 receiving quality improvement services.
The number of sites with a rating is up from 103 sites in 2017/18 and 76 sites in 2016/17.
Of the 119 sites with ratings, 77 sites received a rating of 4 (Quality Plus) and 12 sites received a rating of 5 (Highest Quality).
Between 2014 and 2016, demand for childcare increased while the number of spaces available decreased: 2
There was a 15% decrease in the number of spaces at licensed childcare centers (center-based) and a 24% decrease in the number of spaces at licensed family childcare homes (home-based) in San Bernardino County.
The long-term trend is also downward. Between 2008 and 2016, there was an 11% decrease in the number of licensed center-based spaces and a 51% decrease in the number of licensed home-based spaces.
The need far outpaces supply. In 2016, there were enough licensed childcare spaces for only 15% of children ages 12 and younger with parents in the labor force. This rate was 19% in 2014 and 21% in 2012.
This is the lowest rate among neighboring counties and the California average of 23%.
Maximizing Use of Subsidized Childcare Slots.
At the direction of the 5th District/Head Start Shared Governance Board, several local organizations – San Bernardino County Preschool Services Department, First 5 San Bernardino, Child Care Resource Center (CCRC), and San Bernardino County Superintendent of Schools – are working on a project to maximize the utilization of the limited number of subsidized childcare slots in San Bernardino County.
While there is insufficient capacity to meet childcare demand in the county, some childcare slots still go unfilled. This is often because of where some eligible children enroll. For example, if a child eligible for Head Start (the lowest income threshold) is enrolled in a California State Preschool Program (CSPP) slot, that child is potentially blocking a child from a higher income family who does not qualify for Head Start from attending the CSPP. Alternatively, if a CSPP-eligible child is enrolled in Transitional Kindergarten (TK), they are potentially blocking a child with higher income who does not qualify for CSPP from attending TK.
While preserving parental choice, the partners are working on a plan to enhance the childcare referral process, which is primarily administered by CCRC, in order to fully maximize the utilization of available subsidized childcare slots.