Graduation Rate Decreases, Falling Below State Average
A high school diploma or college degree opens many career opportunities that are typically closed to those without these achievements. Beyond the personal benefits of increased educational attainment, the education level of residents is evidence of the quality and diversity of the labor pool – an important factor for businesses looking to locate or expand in the region. Educational attainment is measured by tracking the high school graduation rate and the proportion of residents over age 25 with a high school diploma or bachelor's degree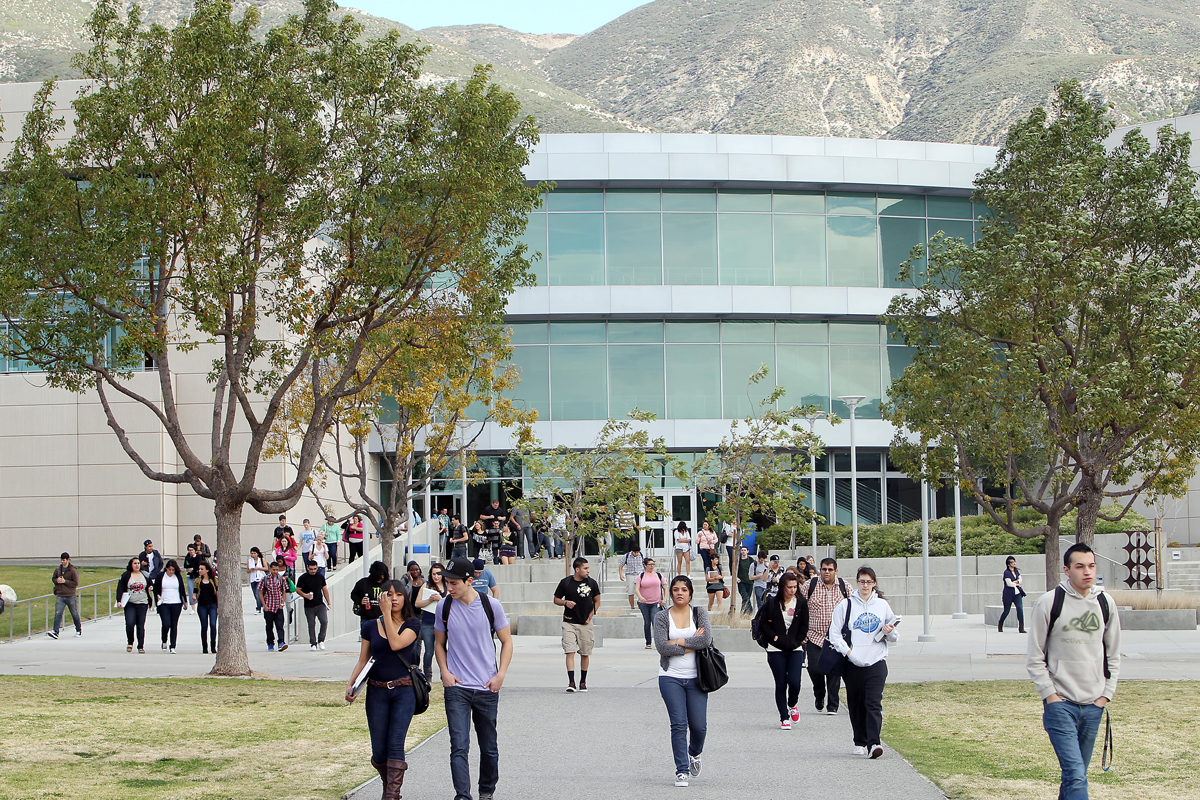 How is San Bernardino County Doing?
TREND
The proportion of high school and college graduates among San Bernardino County's overall population has increased over the past 10 years. Between 2010 and 2019, the proportion of residents over age 25 who are high school graduates rose from 78% to 81%.However, at 81%, San Bernardino County falls below state and national averages (84% and 89%, respectively) for residents over age 25 with a high school diploma. Between 2010 and 2019, the proportion of San Bernardino County residents over the age of 25 with a bachelor's degree or higher rose from 19% to 23%. At 23%, San Bernardino County is below the state (35%) and nation (33%) for college graduates.
EDUCATIONAL ATTAINMENT IN SAN BERNARDINO CONTINUES TO IMPROVE

Percentage of Residents That Have a High School Diploma (or Higher) and Bachelor's Degree (or Higher) in San Bernardino County, California, and the United States, 2012 and 2021
The San Bernardino County average high school graduation rate decreased over the past year, falling below the statewide average.1 In 2019/20, the San Bernardino County high school graduation rate was 80.8%, marking a decrease from 2018/19 (84.6%) and falling below the statewide rate (84.3%). The transition to distance learning in the spring of 2020 as a result of the COVID-19 public health crisis may have contributed to decreased participation and graduation rates among students in the 2019/20 graduation cohort. In addition, two school districts in the county had incomplete data, although the impact of this error on the countywide average is unknown.
GRADUATION RATE SEES NOTABLE INCREASE TWO YEARS IN A ROW

Graduation Rate in San Bernardino County and California, 2016/17 – 2021/22
RACE/ETHNICITY DETAIL
There has been progress in closing gaps among subgroups of county students. For example, the difference between White and Black graduation rates decreased from eight points in 2018/19 to seven points in 2019/20. The county's Latino student graduation rate (82%) is higher than the graduation rate of White students (79%), while at the state level, the Latino student graduation rate (82%) is six points lower than that of White students (88%). Pacific Islander students, Asian students, and Filipino students experience higher graduation rates than the statewide average for their racial subgroup. The Equity Gap Score for the graduation rate is 1.4.
NATIVE AMERICAN AND BLACK STUDENTS EXPERIENCE LOWEST GRADUATION RATES

Graduation Rate by Race/Ethnicity in San Bernardino County, 2019/20
SOCIOECONOMIC DETAIL
The San Bernardino County graduation rate for socioeconomically disadvantaged students was 79% in 2019/20, approximately eight points below the rate for non-socioeconomically disadvantaged students (87%), and two points below the statewide socioeconomically disadvantaged graduation rate of 81%.
SOCIOECONOMIC STATUS IMPACTS GRADUATION RATES

Graduation Rate by Socioeconomic Status in San Bernardino County and California, 2021/22