Graduation Rate Improves, Surpassing the Statewide Average
A high school diploma or college degree opens many career opportunities that are typically closed to those without these achievements. Beyond the personal benefits of increased educational attainment, the education level of residents is evidence of the quality and diversity of the labor pool – an important factor for businesses looking to locate or expand in the region. Educational attainment is measured by tracking the high school graduation rate and the proportion of residents over age 25 with a high school diploma or bachelor's degree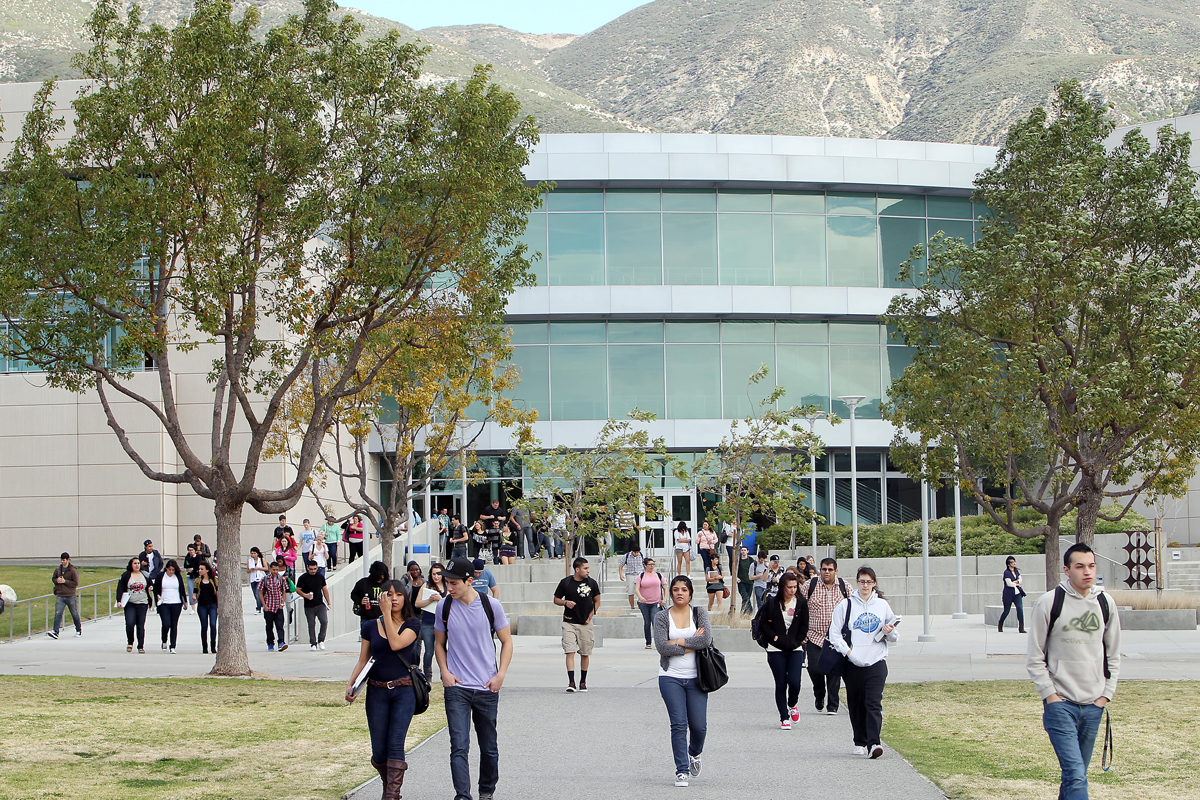 How is San Bernardino County Doing?
Graduation Rate

San Bernardino County, 2017/18

Loading
The proportion of high school and college graduates among San Bernardino County's overall population has increased over the past 10 years:
Between 2009 and 2018, the proportion of residents over age 25 who are high school graduates rose from 78% to 80%.
At 80%, San Bernardino County falls below state and national averages (84% and 88%, respectively) for residents over age 25 with a high school diploma.
Between 2009 and 2018, the proportion of residents over the age of 25 with a bachelor's degree or higher rose from 19% to 21%.
At 21%, San Bernardino County is below the state (34%) and nation (33%) for college graduates.
San Bernardino County outperforms or is on par with the state on most high school graduation rate metrics:1
In 2017/18, the San Bernardino County high school graduation rate was 83.4%, marking an improvement over the prior year rate (82.6%) and exceeding the statewide rate (83.0%).
There also has been progress in closing gaps among subgroups of county students. For example, the difference between White and Black student graduation rates closed to seven points, well ahead of the statewide graduation rate gap of 14 points.
The county's Latino student graduation rate is effectively on par with White students, which compares favorably to the statewide graduation rate gap of six points between these two student groups.
The San Bernardino County graduation rate for socioeconomically disadvantaged students was 81%, approximately 12 points below the rate for non-socioeconomically disadvantaged students (93%) but outperforming the statewide socioeconomically disadvantaged rate of 80%.
County averages for English learners, foster youth, homeless students, and students with disabilities all exceeded state averages, as well.
Percentage Over Age 25 Earning High School Diploma (or Higher) and Bachelor's Degree (or Higher)

San Bernardino County, 2009 and 2018

Loading