10-Year Growth in STEM-Related Degrees Granted
The technical and problem-solving skills learned though the STEM disciplines (Science, Technology, Engineering and Mathematics) are critical in our knowledge- and technology-driven economy. A technically skilled pool of local graduates reduces the need for employers to recruit workers from outside the county and can attract new high-tech jobs. This indicator measures the number of degrees awarded in STEM disciplines at colleges and universities in San Bernardino County, including associate, bachelor's, and graduate degrees.1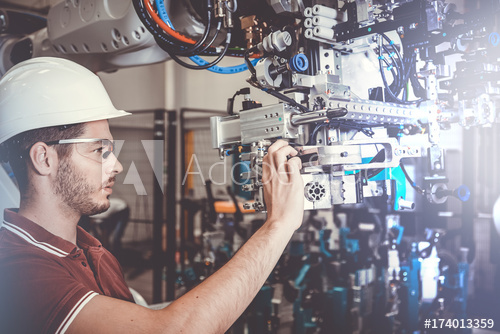 How is San Bernardino County Doing?
TREND
STEM-related associate, bachelor's and graduate degrees granted have grown 17% since 2009/10. A total of 1,416 STEM-related associate degrees were awarded in 2019. Despite rising to 2,077 STEM-related associate degrees granted in 2012, the 2019 degree count is once again roughly on par with the number of degrees granted 10 years ago. The number of STEM-related bachelor's degrees awarded (1,655 in 2019) grew 65% over the past ten years. The number of STEM-related graduate degrees granted has grown relatively steadily since 2010, rising 10% to 1,091 in 2019.
BACHELOR'S DEGREES DRIVE GROWTH IN NUMBER OF STEM-RELATED DEGREES GRANTED

Number of STEM-Related Degrees Awarded by Type of Award in San Bernardino County, 2010-2019
CSUSB NAMED NATIONAL CENTER FOR CYBERSECURITY

The National Security Agency (NSA) has chosen Cal State San Bernardino to be a leader of its core workforce development initiative, selecting it for a $10.5 million grant and naming the university's Cybersecurity Center as the Community National Center for Cybersecurity Education. Taking effect in September 2020, this prestigious designation illustrates CSUSB's continued prominence as the premier institution of higher education for cybersecurity education.
STEM-related degrees – including health and medical professions – accounted for approximately 24% of the total number of degrees awarded in 2018/19 by public and private four-year universities and public community colleges in San Bernardino County. Since 2009/10, Physical Sciences, Mathematics and Statistics, and Biological and Biomedical Sciences posted the fastest growth rates (240%, 179%, and 59%, respectively), while IT and Communications grew 25% and Health Professions grew 9%. The only STEM-related field to contract was Engineering, which granted 66% fewer degrees in 2018/19 than 10 years ago.
HEALTH PROFESSIONS ARE THE GREATEST SHARE OF STEM-RELATED DEGREE

STEM-Related Degrees Conferred by San Bernardino County Colleges and Universities in San Bernardino County, 2010-2019
STEM-Related Certificates
In addition to the degrees tallied in this indicator, which comprise associate, bachelor's, and graduate degrees, 2,312 STEM-related certificates were awarded in 2019.