Nearly One-Third of Degrees are STEM-Related
The technical and problem-solving skills learned though the STEM disciplines (Science, Technology, Engineering and Mathematics) are critical in our knowledge and technology-driven economy. A technically skilled pool of local graduates reduces the need for employers to recruit workers from outside the county and can attract new high-tech jobs. This indicator measures the number of degrees awarded in STEM disciplines at colleges and universities in San Bernardino County, including associate, bachelor, and graduate degrees.1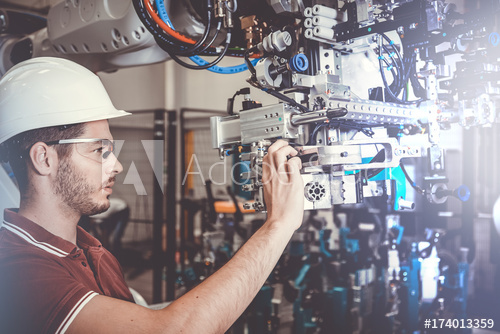 How is San Bernardino County Doing?
STEM-Related Degrees Awarded by Type of Award

San Bernardino County, 2013-2017

Loading
STEM-related degrees – including health and medical professions – accounted for approximately 29% of the total number of degrees awarded in 2016/17 by public and private four-year universities and public community colleges in San Bernardino County:
Overall, STEM-related associate, bachelor's and graduate degrees granted have grown 22% since 2012/13.
A total of 1,477 STEM-related associate degrees were awarded in 2016/17, an increase of 33% over the past five years.
The number of STEM-related bachelor's degrees awarded (1,481 in 2016/17) grew 26% over the past five years.
Despite a recent drop, the number of STEM-related graduate degrees granted (1,107 in 2016/17) also grew over the past five years (+5%).
Since 2012/13, all STEM-related fields experienced growth in degrees granted.
In addition to the degrees tallied in this indicator, private for-profit post-secondary institutions in San Bernardino County granted 322 tech-related associate degrees, 391 bachelor's degrees, and 31 graduate degrees in 2016/17. Most (88%) of all degrees granted at private, for-profit institutions in San Bernardino County in 2016/17 were tech-related, including health occupations.
STEM-Related Degrees Awarded by Subject

San Bernardino County, 2013-2017

Loading