More than 4.5 Million Passengers in 2017
Access to an international airport provides ease of travel for county residents and visitors, and supports the efficient movement of goods into and out of the county. Economic benefits include direct and indirect jobs and a range of aviation-related activities and services, which boost the region's economic output. Further, there is an "economic multiplier" effect as dollars generated by airport-related activities are re-spent and circulated throughout the local economy. Ontario International Airport (ONT) ranks among San Bernardino County's most important economic drivers. This indicator tracks passenger and freight volumes at ONT.
How is San Bernardino County Doing?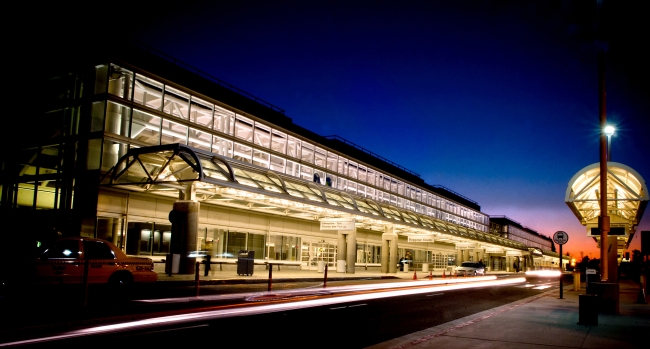 ONT is the fastest-growing aviation gateway in Southern California and one of the top 10 fastest-growing cargo airports in North America:
ONT has experienced strong growth since its return to local control in November 2016.
Passenger traffic increased 7% in 2017 to more than 4.5 million passengers and is up 15% since the 10-year low in 2013.
Freight traffic made even greater gains, increasing 15% in 2017 to 654,378 tons of freight moved through the airport.
Freight volume increased 67% since the low in 2009.
Volume of Passengers and Freight

Ontario International Airport, 2008-2017

Loading
A Growing Domestic and International Gateway
In the past two years, ONT added China Airlines, Frontier Airlines and JetBlue to its lineup. In 2018, it launched the only trans-Pacific flights from a Southern California airport other than LAX. Growth projections show ONT reaching annual passenger volumes of 16 million to 28 million by 2040. No other airport in the six-county region has the capacity to accommodate this kind of growth.